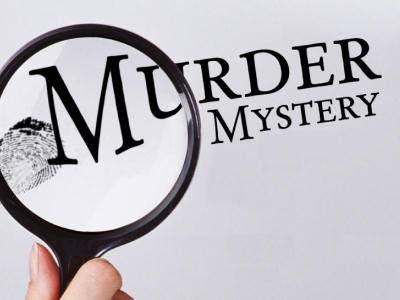 My Fatal Valentine
by Eileen Moushey
Directed by Keith Shaffer
Performed by the Caroline Association of Theatre
Presented by the Caroline County Council of Arts in partnership with the Caroline County Public Library and Caroline County Recreation and Parks.
At a convention of romance writers, the contenders for the LoveKnot Book of the Year Award are anxious to find out who wins the prize. Among the nominated authors are two spinster sisters, a young prodigy and her overbearing mother, a British aristocrat, a rude and obnoxious social climber, and a rough and tough dude and his bimbo girlfriend. Editor Benton Fish tries to keep the award ceremonies civilized amid jealousies and rivalries.
Characters
8 Women, 4 Men
Ages range from 15-40+
Auditions will be cold readings.
All levels of experience welcome to audition.
If you are interested in getting involved but do not want to audition, please stop by and introduce yourself!
MAUDE PETRY – the hostess and organizer of the event. Harried and continually flustered, Maude is the President of FARN – Fans of Romance Novels. Dressed nicely. Any age over 35.
BENTON FISH – the Editor-in-Chief at Heartthrob Books. He is also the Master of Ceremonies for the event. Has a major crush on Jane.
JANE FORTHRIGHT – Head of Security at Heartthrob Books. Jane is no-nonsense, terse, and direct. Any age over 25.
HATTIE GLICK (pen name – LUCRETIA DEWITT) A Romance Writer. Very arrogant, rather crude, loud and obnoxious. Any age over 40.
MAYNARD GLICK – Lucretia's husband. Any age over 40.
PRISCILLA EMBERLY – A Romance Writer. Very Victorian, sweet and fussy. Any age over 40.
VERONICA EMBERLY – Priscilla's twin sister and co-author.
CHET FARQUIRK – (pen name – ALLISSA WENTWORTH) A Romance Writer. Chet couldn't make it as a serious novelist so he's been "reduced" to writing romance novels. He actually hates them. He's a tough-talking, abrasive guy. Any age over 30. Chet "talks" and writes tough but he's really a softie. Especially where Mitzi is concerned.
MITZI MOONEY – Chet's girlfriend. Mitzi acts dumb, and dresses like a bimbo. She's also very nervous. Age 20-30.
EDITH CRUMPOWSKI – (pen name IVANA) A Romance Writer and a mousy little thing, Edith lives through the romantic fantasies she creates for her heroine, Dijon. Has a secret crush on Benton Fish.
MARTHA CRUMPOWSKI – Edith's mother. Overbearing and domineering. Twenty years older than Edith.
LADY DOROTHY KNOLLS OF WYNCHLEY – (pen name PORTIA ST. REGIS). A Romance Writer. A British aristocrat. Very ladylike and regal. Lady Dorothy is eighteen years older than Denis.
DENIS KNOLLS – Dorothy's playboy son. Fancies himself to be Cary Grant. He's always in need of cash and is constantly being rescued from various escapades – usually involving women. Denis can be anywhere from 15 to late 30's.
Auditions will be held at The Foundry in Denton, December 4th and 5th.
Show Dates:
February 10th and 11th at the Library in Denton.